Samsung launched the Galaxy S23 series in early February 2023 featuring some exciting specifications. The Galaxy S23 series includes Galaxy S23, Galaxy S23+, and Galaxy S23 Ultra smartphones. The S23 series features the Qualcomm Snapdragon 8 Gen 2 for Galaxy mobile platform which is customized especially by Samsung and Qualcomm. Certainly, the overclocked processor for the Galaxy S23 series was made by the Samsung Foundry which offers a higher clocking speed. Several reports claim that it is the fastest SoC on Android.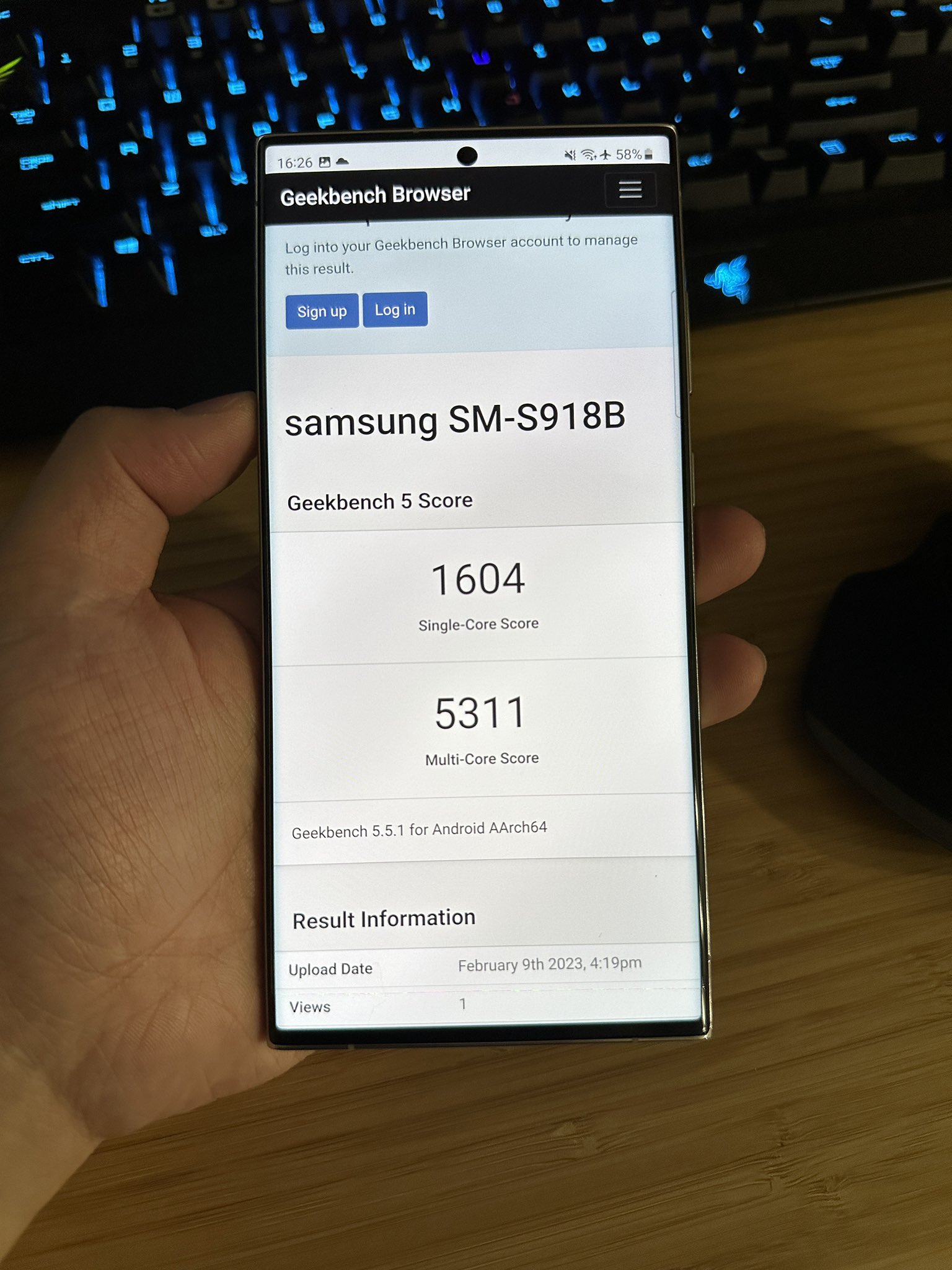 MAKE SURE TO READ: Specs Comparison: Samsung Galaxy S23 vs Galaxy S23+ vs Galaxy S23 Ultra
Subsequently, a tipster shared an image on Twitter, revealing the Galaxy S23 Ultra scoring more than 1600 points in a single-core test on Geekbench. Whereas, the Galaxy S23 Ultra scored 5311 points in the multi-core test on Geekbench. It is said to be the most score-maker Android smartphone. Following the device, the Nubia Red Magic 8 Pro takes the second position. It scored 1486 points in the single-core test on Geekbench. On the multi-core test, it managed to score 5211 points on Geekbench. The Nubia Red Magic did not manage to beat the Galaxy S23 Ultra, despite being a gaming smartphone.